Meet the team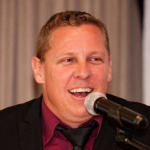 Gareth Catherine
Director of Production – East London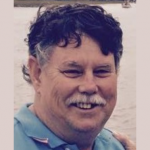 Patrick Catherine
Director of Commercial Business Management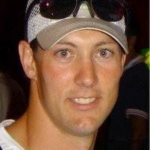 Damien Catherine
Director of Production – Port Elizabeth
---
Who we are
Established in 1979, Cote-Rite Contractors has been a market leader in the application of various Waterproofing, Flooring and Concrete Repair systems.
With a vast knowledge of materials, systems and the built environment, Cote-Rite Contractors has managed to secure market-leading international suppliers and to become recommended applicators with these organisations.
Being one of the original coatings, waterproofing and sealant applicators in South Africa, Cote-Rite Contractors has managed to forge lasting relationships with Big Industry, as well as the Construction & Civils fraternity alike. Return business is common practice, with transparency, integrity and a competitive outlook at the forefront of the company's success.
Originally drawing steam from the Waterproofing Segment, Director, Patrick Catherine continually updated the business model, adjusting systems and looking for new ways to deliver the highest quality product, at the most reasonable price, in the shortest period. This philosophy indirectly innovated the market and created a healthy, competitive environment where the client receives exactly what they pay for, and more!
Born from a view on Waterproofing and Sealing buildings, structures and dwellings, a natural migration towards Flooring, Concrete Repair and Sealants was inevitable. In an effort to enhance himself within the industry, and to stay with the latest trends, Patrick served on such bodies as: The Waterproofing Federation of South Africa, Building Industries Federation of South Africa and the Master Builders Association.
Operating initially from Port Elizabeth in the Eastern Cape of South Africa, Cote-Rite Contractors paved the way for the development and enhancement of certain systems which are synonymous with the harsh climatic conditions found in the Eastern Cape.
Extending further into South Africa, successful projects have been completed as far as Cape Town in the Western Cape, to Naboomspruit in Limpopo, from Kimberley in the Northern Cape, to Port St Johns in the Eastern Cape.
A family run company, based in the Eastern Cape, Cote-Rite Contractors delivers quality service, with the reliability and integrity born from face-to-face trading for over 35 years.
With this passion and love for the industry, it was inevitable that Patrick's two sons, Damien and Gareth, would soon follow in their father's footsteps. Both young men matriculated from Grey High School and opted to dive straight into the working world. While having to navigate the rigours of the building industry, they both managed to successfully complete their respective Diplomas and Degrees at the UPE and NMMU, respectively.
By this time, the Port Elizabeth operation, already a house-hold name, opened the door for the younger of the two son's to stretch the mould. Branching out into the supplier market for a three year period. It wasn't long before Gareth returned, with him and Patrick soon opening the East London branch. With Damien firmly at the helm in Port Elizabeth, the East London market could be correctly and thoroughly targeted.
Please do not hesitate to contact Patrick, Gareth or Damien for prompt, professional and thoughtful advice.